OIL FIELD SYSTEM MANUFACTURING
Construction Specialty Service fabrication shop can handle many projects, large or small. We specialize in permitted and nonpermitted structural welding services. We are confident in our abilities to handle any structural welding job. We can fabricate a project from the ground up with plans or design something custom to customer specs. We can also add on to an already existing structure for a customer as well as tear down and re-fab. Here at CSS, we can do everything from simple welding repair work and minor customizations to complete overhauls of a design to meet our customer's needs. If a customer has an idea we can make it a reality. No project is too big or too small. We are certified in structural so we can take on any project that is a combination of the two.
Pipe Supports / Pipe Shoes
Our custom welding company can fabricate any type of pipe support or pipe shoe. We fabricate our supports out of beam and pipe, and our shoes out of beam and channel and other materials. We fabricate H-type and T-type supports as well as any other styles a customer might need including but not limited to pipe rack supports.
Noise Barriers
Noise barriers are used when drilling and construction is taking place near a residential or commercial area and noise levels must be kept to a minimum. We can fabricate any frame and post size needed.
Oil Field Ready Cranes
With custom welding solutions, we take a crane and make it oil field ready by fabricating a control panel headboard, a bolster along with the anchor plate, an a-frame style rack and saddle for the boom, reinforce the back and install a 20 ton pintle hook hitch for towing a pipe dolly. We can also install tool boxes if needed as well as subcontract the electrical to have trailer lights and brakes (we can fabricate a dolly from the leaf springs up).
Tool Trailers
Our custom welding company can take an ordinary hauling trailer and fabricate it into a tool trailer using a design drawn up using existing frame work on the trailer. It can be made to haul any assortment of wrenches, hand tools, hoses, 02, and acetylene bottle racks etc.
Bottle Racks
Using custom metal fabrication, we can create personalized bottle racks used for storing and transporting 02, acetylene, etc.
Awnings & Shelters
CSS can fabricate awnings and shelters for oil fields according to pre-made plans or draw up our own. We can also make overhangs and shelters to keep equipment from the elements.
Pipe & Material Racks
Our custom metal fabrication company can create custom pipe and material racks to help maintain a tidy yard and make space.
Pipe Horses
CSS fabrication shop can create pipe horses for pipes of all kinds in order to sit on them so that they can be worked on, which is more stable and safe than pipe jacks.
Plate Rolling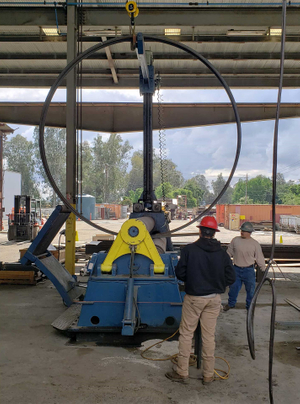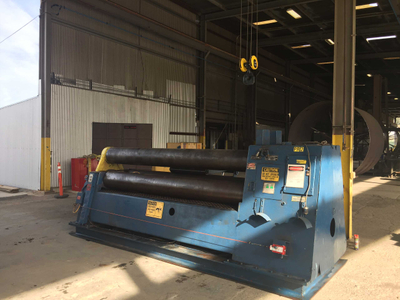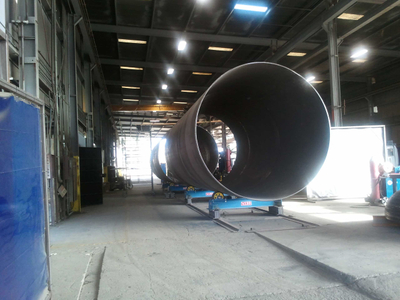 Plasma Cutting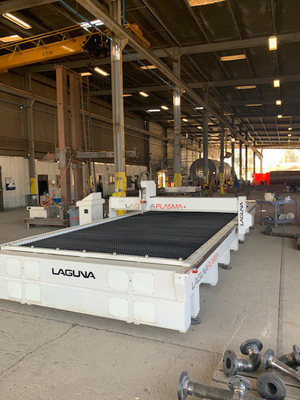 Pig Launchers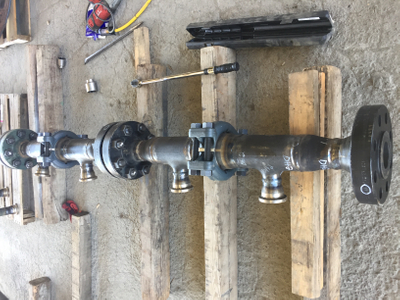 Platforms and Catwalks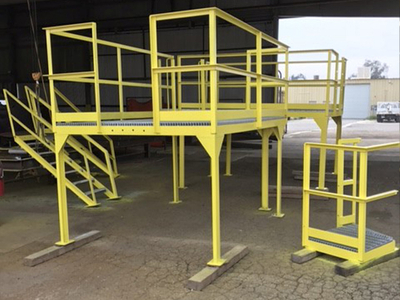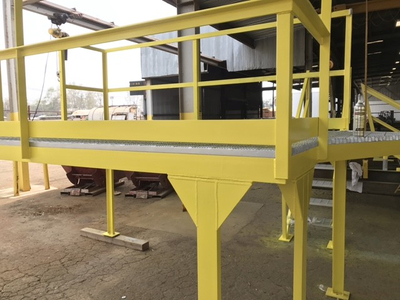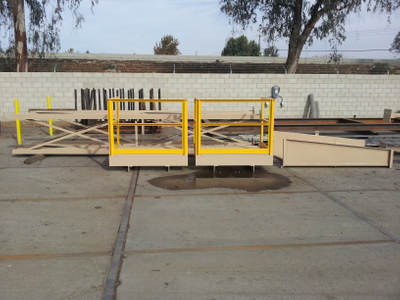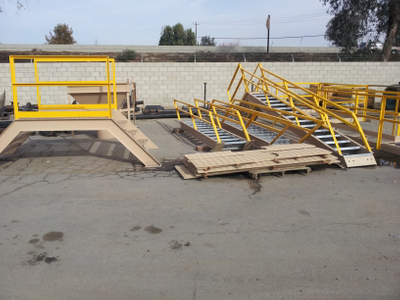 Trailers