Custom Welding Solutions In Bakersfield
Looking to get custom construction welding services in Bakersfield? Then Construction Specialty Service is the perfect partner for you. Whether you're looking for welding repairs or brand new welding solutions, the experts here at CSS are ready to help you. With some of the most knowledgeable welding and metal fabrication experts in the industry, you're always in good hands when you choose CSS. Keep scrolling to learn more about our new construction welding services, or contact Construction Specialty Service to answer any questions and to get started on your project with a free quote today!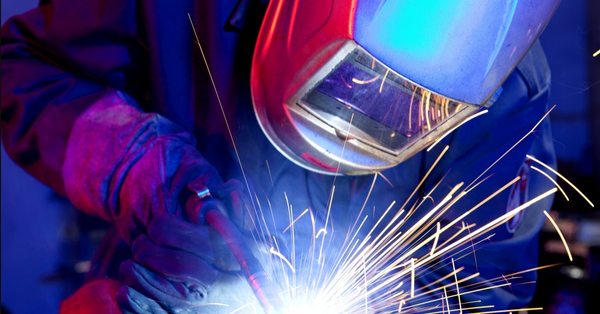 Welding Services We Can Provide:
Custom metal fabrication

Professional welding repair

Pipe support

Pressure vessel fabrication

Custom bbq fabrication

Welding maintenance services

And more!
Construction
New construction welding services in Bakersfield
New construction is essential as new and innovative engineering techniques become more efficient and cost effective at bringing the end product to the consumer. At Construction Specialty Service, we take plans and make them reality. We start by taking plans to the field and develop site specific safety, scheduling, coordinating and field verification for our clients. Through the construction process we track redlined changes, weld mapping, hydro test records, torque reports and all other requirements specific to the clients needs.
CSS takes the raw materials (pipe, fittings, flanges etc.) on site or through our fabrication shop as required on a per job basis. Our field crews offer a wide range of services, welding, bolt up, and high torque machines for 600 series and above to meet the torque requirements, hydro testing, small and large crane operations and underground excavation. All of our welders are certified for carbon steel and stainless steel. CSS can provide certification for any of the welding specifications needed to complete any job.
Construction Types
Plant / Facilities / Cogeneration
Gas Plants

Water Plants

Tank Settings

Manifold Installation

Water Flood Facilities

Wastewater Facilities

Food Processing Facilities

Pipeline
Pipeline
DOT pipeline

Bending

Emulsion line

Flow lines

Underground

Poly

Fiber spar

Maintenance
Structural
Civil
Spread Footings

Support Foundations

Equipment Foundations

Permitted and non-permitted supports

Gunite

Shrink and Non-shrink grouting
Contact CSS to learn more about our new construction welding services and to get a free quote for your custom work today!